Camping in the Whiteshell Provincial Park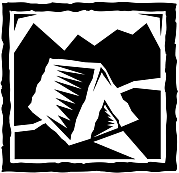 Campsite Reservations
In Winnipeg call 948-3333
Outside Winnipeg call 1-888-4U2-CAMP (1-888-482-2267)
Whiteshell Park Campgrounds
Please note that campground prices are subject to change
| | | | | | | | | | | | | | | | |
| --- | --- | --- | --- | --- | --- | --- | --- | --- | --- | --- | --- | --- | --- | --- | --- |
| Location | Basic Service | Electrical Sites | Full Service | Picnic Shelters | Modern Washrooms | Showers | Drinking Water | Sewage Disposal | Beach | Playground | Fishing | Wheelchair Access | Boat Launch | Maximum Stay | Nightly Fee Range |
| Betula Lake | . | . | . | . | . | . | . | . | . | . | . | . | . | 21 | $11.55 |
| Big Whiteshell | . | . | . | . | . | . | . | . | . | . | . | . | . | 21 | $11.55 - $15.80 |
| Brereton | . | . | . | . | . | . | . | . | . | . | . | . | . | 21 | $10.50 - $13.65 |
| Caddy Lake | . | . | . | . | . | . | . | . | . | . | . | . | . | 21 | $10.50 |
| Falcon Beach | . | . | . | . | . | . | . | . | . | . | . | . | . | 21 | $12.60 - $18.90 |
| Falcon Lakeshore | . | . | . | . | . | . | . | . | . | . | . | . | . | 21 | $12.60 - $16.80 |
| Nutimik Lake | . | . | . | . | . | . | . | . | . | . | . | . | . | 21 | $12.60 - $16.80 |
| Otter Falls | . | . | . | . | . | . | . | . | . | . | . | . | . | 21 | $12.60 - $15.75 |
| West Hawk Lake | . | . | . | . | . | . | . | . | . | . | . | . | . | 21 | $12.60 - $18.90 |
| White Lake | . | . | . | . | . | . | . | . | . | . | . | . | . | 21 | $11.55 |
Reservation Policies
One phone call links you to popular Provincial Park locations. The Parks Reservation Service is easy, convenient and toll-free.
The Parks Reservation Service is available at a variety of campgrounds, as well as vacation cabins and group camping areas. You reservation guarantees that a campsite will be held for your arrival. Although reservations are recommended, some campsites are available on a first-come, first-served basis.
Call Monday through Friday from 7:30 a.m. to 6 p.m. or Saturday, 10:00 a.m. to 6 p.m.
To speed up reservations, please have the following information ready:
arrival and departure dates
your name, address and telephone number
type of equipment
number of people in your party
credit card number and expiry date
If booking for other parties, please have their information ready.

A reservation fee of $7.65 is required for each stay reserved. The reservation fee is in addition to nightly fees. Camping fees vary depending on facilities and services provided, and must be paid in advance.

You may charge your reservation to your credit card, pay by cheque or money order, or drop your payment off at the Winnipeg Call Centre. If paying by mail, your payment must be received within 7 days of booking, and 7 days prior to your arrival date.

Your campsite will be held until 11:00 a.m. the day after your reservation arrival date. If you plan to arrive later, you must call the park to hold the remainder of your reservation (the reservation agent can provide the telephone number). You will be ch arged for each night the reservation is held. Please advise in advance if you will not be keeping your reservation.

If your plans change, please let us know at least 4 days prior to your arrival date. To obtain a refund, you must phone in your cancellation in advance of your reservation arrival date.
If you cancel four or more days in advance , you will receive a refund, less the $7.65 non-refundable reservation fee,
If you cancel within three days or less in advance, you will receive a refund, less the $7.65 non-refundable reservation fee and the first night's camping fee,
if you cancel after your arrival date, no refund will be issued.
If you must leave earlier than your planned departure date, the campground office will be pleased to arrange a refund for the unused portion of your stay. Some exceptions may apply.

Manitoba parks has developed the following reservation policies to provide camper convenience and fair access to available campsites:

Cutoff for Reservations
Reservation can be made for same day arrival at comuterized locations, or 1-3 days notice is needed for non-computerized locations.

Check-in / check-out times
The check-in times for campsites is 4 p.m. Check-out time is 3 p.m. Earlier check-ins may be possible depending on campsite availability.

Long Weekends
The minimum reservation for long weekends is two nights and must include a Saturday night.

Extending your stay
Renewals may be made at the campground office. All renewals must be made before 11 a.m. and are subject to campsite availability.

Maximum Stay
You may book stays for up to 21 nights, depending on campsite availability, at all locations.

Number of Bookings
You may book up to five sites per call. The reservation fee applies to each stay and site reserved.

The above information is subject to change at any time. Please confirm all information when placing your reservation.





[Activities] [Area Attractions] [Resorts & Services] [Homepage] [About This Site]





Designed by Granite Internet Services Inc.
©Copyright 2013 No Limits Internet Solutions Inc.