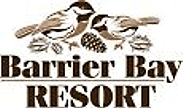 Last Minute Reservations
For Reservations Call Toll Free 1-866-735-9721
Last updated November 8/2012
"Couple's Only" Luxury Lakefront Cottages
Cozy Fireplace, Relaxing Whirlpool
Screened Porch Comfort, A/C

Autumn's Arrived!

Last Minute cancellation for this weekend, Chalet with wood burning stove.

Picture yourself relaxing
in a two person hammock
or by the fire






"According to researchers, frequent holidays of moderate length, -three to six days-are critical to our health and well-being, providing a shot in the arm to happiness, creativity, energy and even life expectancy."

We could have told you that!

Book your rejuvenating holiday now.